NC Servo feeder machine is ideal for multi-stage feeding application --- SUNRUI Coil Press Systems
SUNRUI Servo feeder series which is combined touch screen, PLC programma system and servo control system into one control system, achieves a high precision feeding performance in 0.05mm. The high concentric mechanical structure and good quality metal parts has won the favor of customers all over the world.
SUNRUI Servo Feeder Advantages
As a professional servo feeder manufacturer, Shenzhen Sunrui Machinery has summarized the advantages of NC servo feeder, which are mainly reflected as the bellows:
1. NC servo feeder machine is the very popular, reliable quality and high feeding precision feeder which integrated the CNC system. Realize precise control of feeding by PLC and servo motor make the feeding accuracy reach up to±0.05mm.
2. The NC servo feeder is driven by a vertical servo motor which can be suitable for much wider metal stamping application. It has two modes which includes the mechanical relaxation and pneumatic relaxation, so that it is not limited by the installation equipment. It can be used not only with mechanical press machines, hydraulic press machine, but also with shears and laser cutting machine.
3. It is easy to operate and has a high degree of automation. The NC servo feeder adopts a famous brand touch screen and servo motor and parameters such as feeding length and feeding speed can be set simply and quickly. At the same time, it is equipped with a remote handle, which greatly reduces the debugging time during testing process. And what's more, the multi-stage feeding can meet the needs of special processing. When it's equipped with multi-stage progressive dies for stamping production, the feeding length are often not completely consistent, so multi-stage feeding function is required, our NC servo feeder can be equipped with 99-stage feeding function, which can fully meet the needs of customers for multi-station molds.
4. Energy saving and high reliability. During the relaxation stage of the NC servo feeder, the servo motor does not need to continue to run and store energy , which greatly reduces the loss of energy, and at the same time, it has an automatic diagnosis function when a fault occurs, and it is safe and reliable.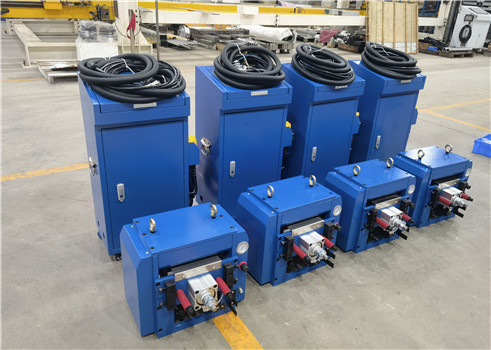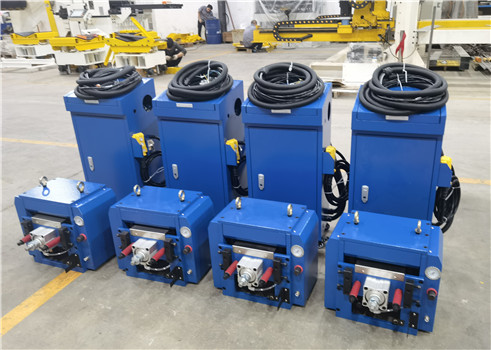 SUNRUI Machine has servel series of servo feeder machines which is from 2.0mm to 6.0mm thicknes, with 200-1600mm width,for different usage and application requirements. What's more, we also have the decoiler and straightener machine, stamping press machine which can be combined into a turkey sheet metal stamping line for your application. Warmly welcome to get more informations on our company website and contact us for more details!