Compact Coil Processing Line
The Compact Coil Processing Line is a specialized coil processing and feed line that is designed to provide a compact and highly integrated production system for processing thin gauge metal coils. This system integrates various processing machines into a single, efficient, and space-saving production line. The Compact Coil Processing Line is widely used in the production of high-volume, thin gauge metal parts such as appliance components, automotive parts, and various other industries that require fast and efficient processing of metal coils.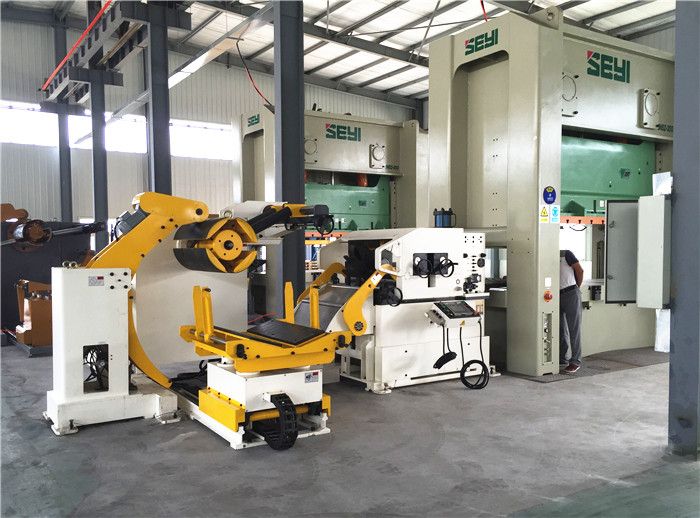 Applicable material
Raw Material Type: Hot-Rolled Metal steel, Cold-Rolled Metal steel, Galvanized Metal steel, Stainless Steel etc.
Yield Strength: ≤400 N/mm2
Tensile Strength: ≤640 N/mm2
Coil Width: 100-1600 mm
Material Thickness: 0.3-3.2mm/0.4-4.5mm/0.6-6.0mm
Max. Coil Weight: 10ton
Feed Speed: 20m/min
Coil line configuration
Compact coil feed line MFL
Mechanical press machine APC/APM
Progressive(For optional)
Compact Coil Processing Line Is Working in Customer's Factory
The Compact Coil Processing Line is designed to occupy less floor space while still providing high production capacity, accuracy, and quality. The compact design of Coil Processing Line allows manufacturers to save space, reduce costs, and increase production efficiency. Additionally, the Compact Coil Processing Line's modular design allows for flexible and customized production solutions that can meet the specific needs of the manufacturer.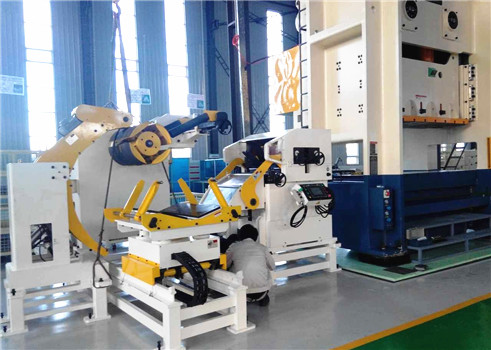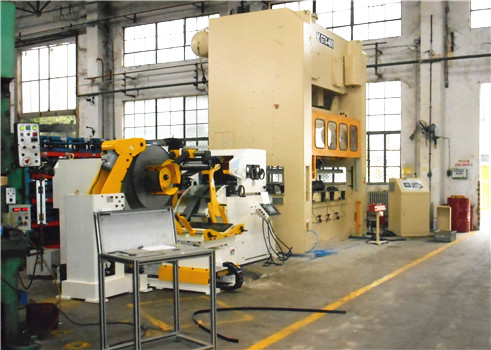 Features of Compact Coil Processing Line
Advance Techniques
With the world's leading automatic press techniques ,advanced and humanized management system,we unite thousands of elites dedicated to the development of automatic press,including top engineers in this field,experienced technicians, production workers with fine craftsmanship to ensure every equipment produced durable ,high-efficiency and stable.
Modular control, simple and smart operation
Compact coil feeding machine is not only a simple combination of decoiler, straightener, and feeder machine into one unit, but also highly integrated control in operations. The hydraulic station, coil car, uncoiling motor, spindle and inverter, straightener part, servo feeder motor are connected with the PLC modular system and controlled by one touch screen, which is quite convenient and easy for operators.
Moreover, movable regulating handle is very convenient operation for installing and debugging when the machine is testing.
Reliable Structure Design
Super large scale and plenty of advanced quality control measures including CNC machining, grinding machine, boring machine and Lathe machine equipment and various precision testing instruments from Germany, Japan and Taiwan. It can ensure the high precision and quality of all parts of machine.
What's more, all of main body makes surface treatment with our shot blasting machine before they are painted. With our shot blasting machine treatment, the machine surface is excellent for painting.they blast onto the surface of work piece with shots to clean and beautify the surface. The shot blasting also enhances the pressure stress of work piece surface and extends the lifespan.We also use high-end vehicle oil paint for our machine to have high level of painting quality and you don't need to worry about broken painting problem under extremely nasty working environment.
High precision straightening and feeding performance
The metal coils trips will be inserting into straightener-feeder part automatically after uncoiling, with photoelectric sensors for full closed loop control, no manual operation. The straightener roller and feeder roller mechanism are placed on the same precise platform to ensure the uniformity of parallel precision and to limit the error of leveling and feeding operation to the maximum extent.
Four worm gears are used for adjustment. The worm gear is driven by the handwheel to drive the upper slider to lift and lower, so as to achieve precise adjustment of the pressing amount.
Space-saving, easy installation and maintenance
Compact design is ideal for limited space workshop.
The compact coil feeding line is very easy to install, which can enter into mass production in a short time. Without a long material loop, the coil feeding line length is usually no more than 5m, some models such as MFL2 is only 3m length, which will save workplaces of stamping room. Thanks to the international brand core components, automatic lubrication system and self-inspection procedures, the compact coil feeding line have a very low failure rate and easy to maintenance.
Main machines for Compact Coil Processing Line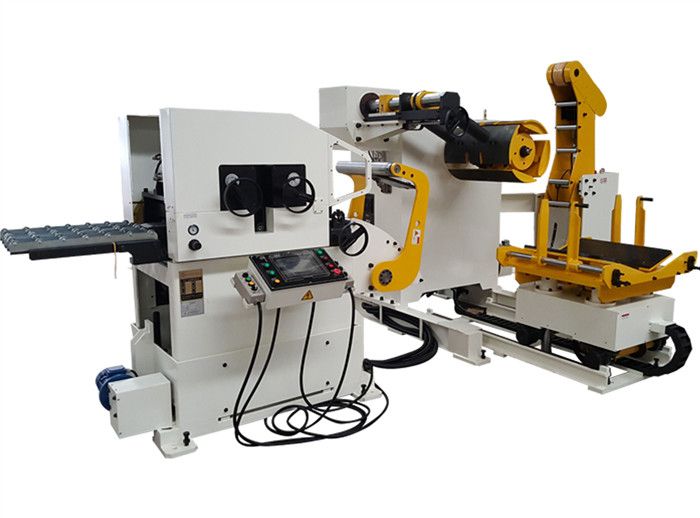 Coil Feed Line MFL
1. Car Car
2. Decoiler
3. Straightener Feeder
4. Hydraulic Shear
5. Automatic OiL Machine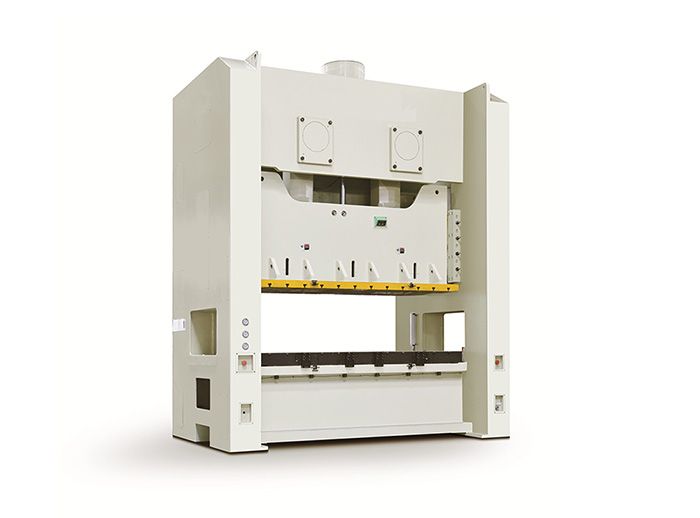 Stamping Press APM
The tonnage of stamping press be recomment accroding to the Max. size of products.
Video for Compact Coil Processing Line