Precision Pressfeed Stamping Line
A Precision Pressfeed Stamping Line is a manufacturing system that combines multiple machines to automate the process of stamping metal parts. The system is designed to consist of several machines that work together in a continuous process. The line starts with an uncoiler, which unwinds a coil of metal sheet and feeds it into a straightener. The straightener is designed to flatten the metal sheet and remove any creases or bends. The flattened sheet then moves on to a feeder, which accurately positions and feeds the sheet into a press die.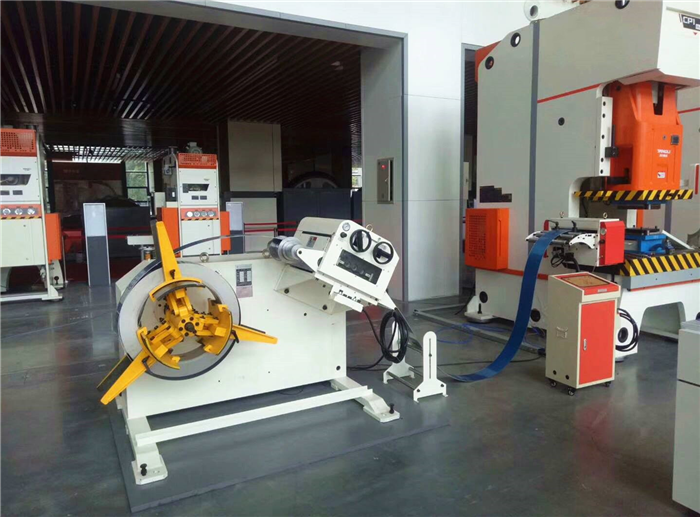 Applicable material
Material Thickness: 0.3-3.2m
Coil width: 20-600mm

Coil line configuration
Decoiler Straightener Machine GL
Coil servo feeder RNC/NCF
Mechanical press machine/Shear APA/APC/APM
Progressive(For optional)
Unwinder machine MT/MT-F(For optional)

Precision Pressfeed Stamping Line
Metal stamping is a cold-forming process that makes use of dies and stamping presses to transform sheet metal into different shapes.Sunrui machine provides all kinds of reliable and professional solutions for metal sheet stamping line. In some industry, for middle thicknes materials with high precision leveling requirements, the integral of metal sheet stamping lines include a combo decoiler and straightener , a servo feeder machine, a mechanical press machine or shear machine and a progressive die.

The configuration of Precision Pressfeed Stamping Line.
Step-1: Decoiler straightener, Loading coil and uncoilling coil and straigthening the Coil strips.
Step-2: Coil Servo Feeder machine, Feed coil strips to press machine.
Step-3: Stamping press machine with the progressive die, pressing to the end product.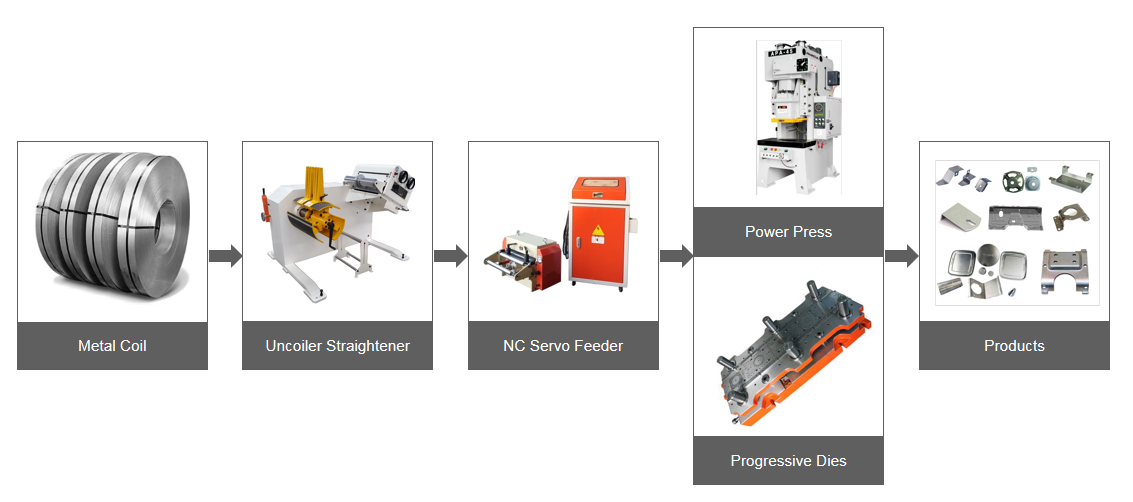 Main Machine Of Precision Pressfeed Stamping Line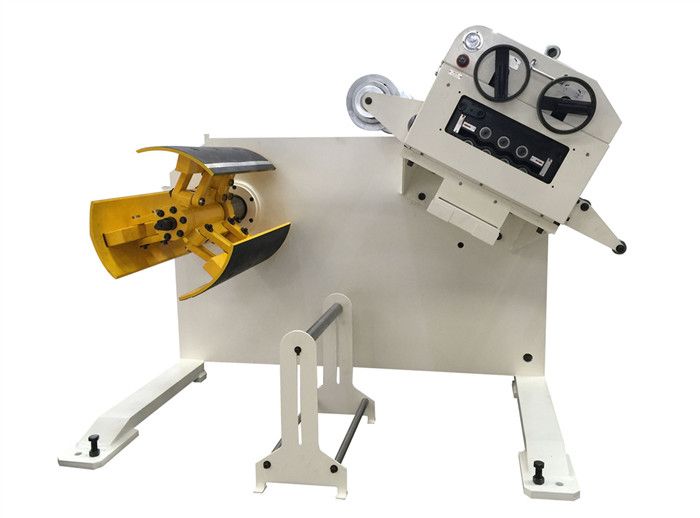 Combo decoiler straightener GL
Coil width: 0-600mm
Coil thickness: 0.3-3.2mm
Pressure Arm optional
The roller is made of solid bearing steel. After heat treatment, hard chrome plating and re-grinding, it has high hardness, good abrasion resistance and long use life.
Can reduce the loop between the coil uncoiling and leveling process, which saves 2-5m space in workshops.
With a remote control handle and automatic electric system, it has excellent operational safety protection.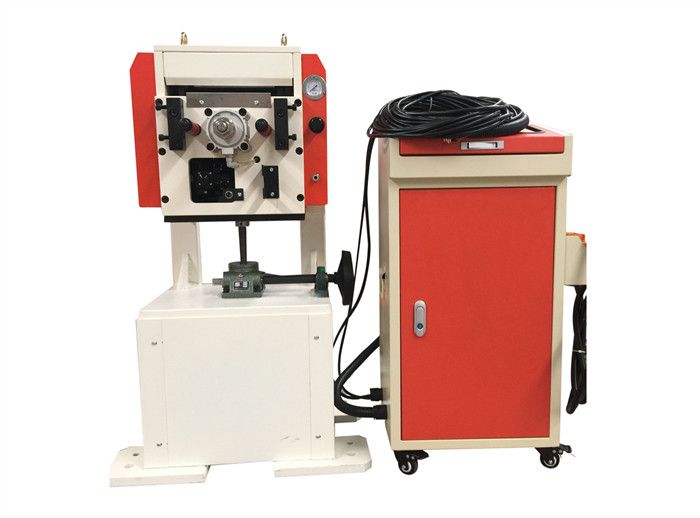 Coil Servo Feeder RNC/NCF/RF
Stabilized Steel frame construction make the quality of machine more reliable.
High concentricity mechanical structure ensures better coil feeding performance.
Roller hardness comes HRC60-62°, Gear driven upper Roll with anti-backlash features to ensure non-slip.
High-precision drivers by utilizing the capabilities of high-resolution servo motors and servo drive with low inertia, ensures a reliable coil feeding accuracy.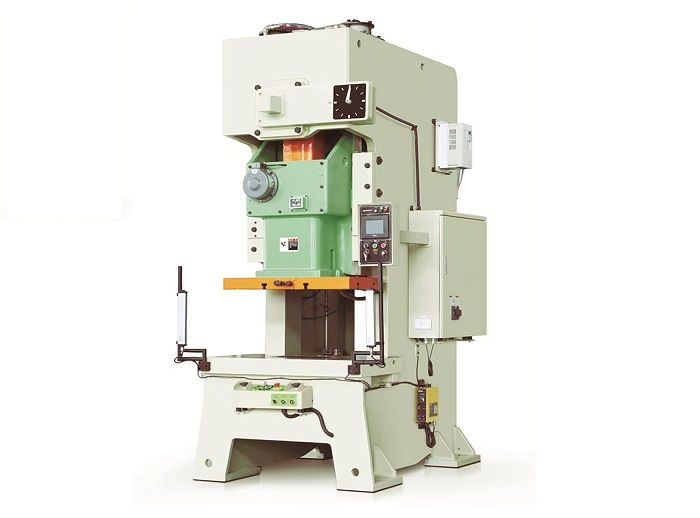 Stamping press APA/APC/APM (35-315Ton)
Type: Mechanical press machine
Tonnage capacity: 35-315ton
Steel welded body, tempering treatment, high rigidity, accuracy and stability, low integrated clearance, small changing in mold height.
Small deviation of dynamic center, the mold life in large scale, small transfiguration for press.
Vertical located crankshaft, compact structure.
The crankshaft undergoes grinding treatment after high frequency quenching.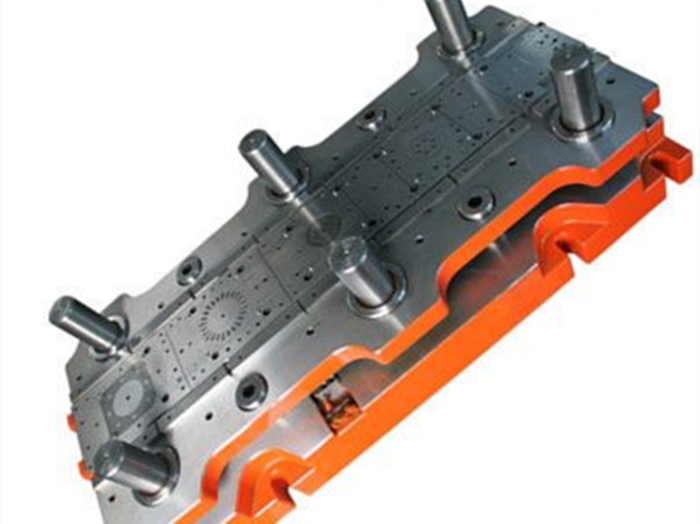 Progressive die
Progressive die stamping is a process used during metal forming that can create parts for a host of industries. Progressive dies are often utilized in higher-volume production, with their components engineered to function at higher rates of speed.
Customized according to client's drawing of parts.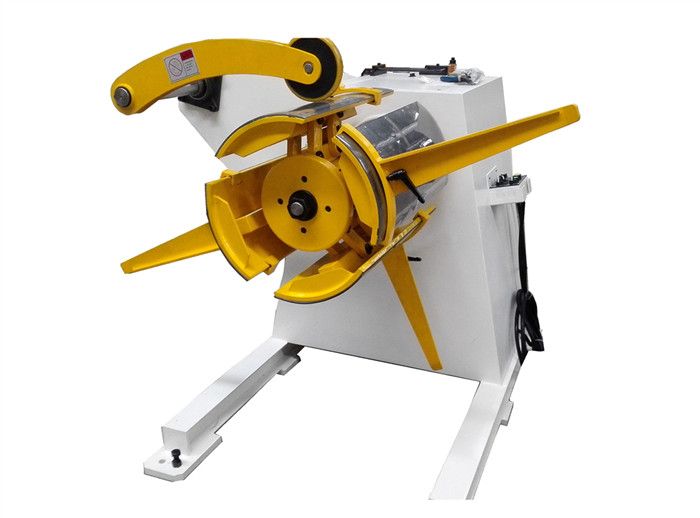 Recoiler Machine MT/MT-F
Recoiling power: Moterized
Recoiling expansion:Manual
Pressure Arm: Pneumatic type, no moterized PU wheel
Coil inner dimater: 508mm
Coil outer diamter: 1200mm
Max. loading weight: 3000kgs
It's used to recoil the coil sraps.
Video For Precision Pressfeed Stamping Line