Coil Processing & Feed Lines
Coil processing & feed lines are automated production systems used in metalworking operations to process coils of metal into sheets or strip forms. These systems are designed to automate the process of uncoiling, straightening, feeding, and cutting metal coils to produce high-quality, precision metal parts. Coil processing & feed lines are widely used in various metalworking industries, such as automotive, aerospace, appliance, and construction, to produce high-quality, dimensionally accurate metal components in large volumes with high efficiency. Coil Processing & Feed Lines is suitable for 0.4-6.0mm thickness metal sheet stamping processing with a loop which is ideal for storing the coils trip when the feeding length is long.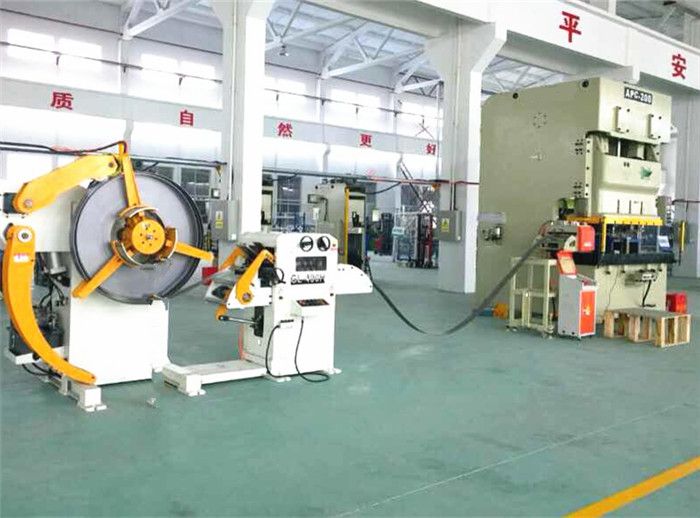 Features of Coil Processing & Feed Lines
1. 7 leveling rollers are adopted to effectively improve the leveling accuracy of materials.
2. The innovative mechanical structure minimizes the working space required by the whole machine.
3. The operation panel adopts color LCD display, large touch screen, high-definition operation screen, with operation safety protection system, even the first time users can also feel at ease to operate.
4. Sound humanized operating system design, will shorten the preparation work.Advanced automatic diagnosis system (PLC- IO) synchronous monitoring, to help the operator quickly control the excellent performance of the machine.
5. Yaskawa or Siemens servo motor is adopted to ensure high precision feeding.
6. Special heat treatment of feeding roller and leveling roller, high hardness, wear resistance, long life.
7. The design concept of enhancing the safety factor prolongs the safe service life of the equipment.
8. Auxiliary rollers have been added to upper 2 groups and lower 2 groups. Increase the leveling coefficient.
Main Machine of Coil Processing & Feed Lines
Uncoiler Straightener 2 IN 1 GL-H
1. Save workshop`s space
2. With pneumatic pressure on straightener roller and worm gear adjusting, it can achieve presicion straightening performance for many different kind of material.
3. Automatically adjust feeding time according to output speed. Leveler inclines appropriately to reduce feeding loop distance.
4. Constructed with highly rigid structure and designed with a powerful motorized decoiler
5. Manual or hydraulic Decoiler Machine can be selected for inner diameter adjustment,There is wide selection to choose from depending on width and weight of coil.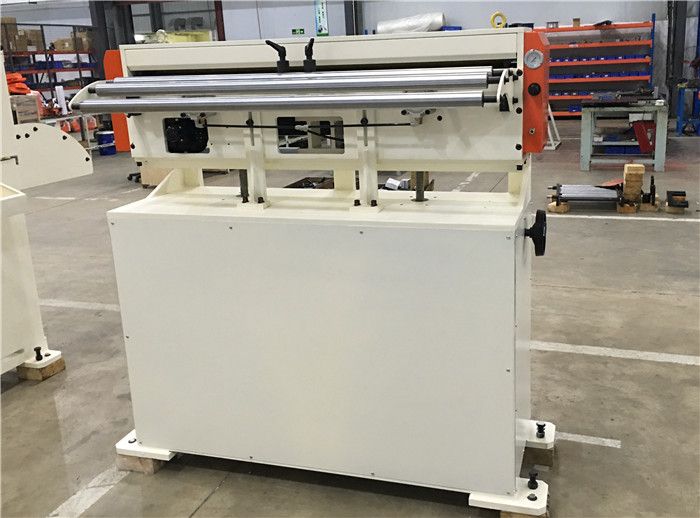 Servo Feeder Machine RNC-B
1. RNC is one type smart and easy to operate feeder machine in the market.
2. It can feeds sheet metal coil material width up to 800mm, thickness up to 4.5mm, with max. feeding speed 20m/min.
3. Operating with Computerize Numerical Control by PLC program from MITSUBISHI made in Japan, it can ensure +/-0.01mm high feeding precision.
4. Usually it matches with adjustment signal from the cutting machine or power press machine.
5. Bracket frame is optional according to your requiremetns.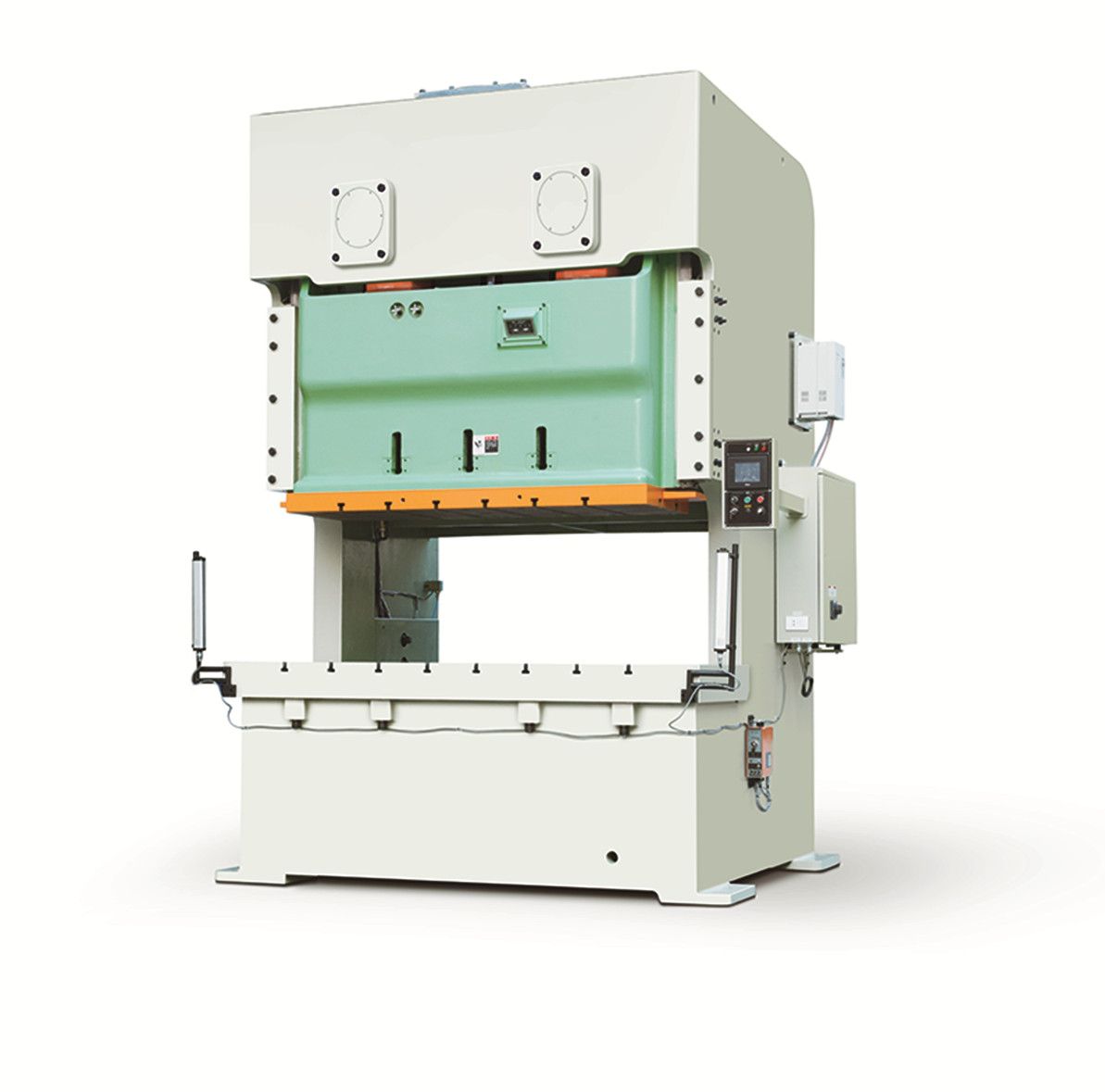 Stamping Press APA/APC
1. Keep the transmission center and machine center in uniformity, guarantee the precision of pressing.
2. In order to guarantee the machine running in stable and smooth, adopts the design of symmetrical boards with balancer.
3. The precision of mold adjusting up to 0.1mm, it's safty, reliable and convenient to adjust it.
4. Crank,gear and connect bar are oxidized hardening and milled, having super comprehensive mechanical performance and durable function.
5. Used reliable high sensitive clutch/brake and international up-to-date twin electromagnetic valve, overloading protector can guarantee the precision of slider running and stop and safe production of the machine.
6. Reasonable structural design, is benefit for automative production and reduce cost,improve efficiency.
7. Advanced design principle, low noise, low consumption, low cost, save energy.
Progressive Die
1. Used for punching more than one kind of products in the processing process, all kinds of products are widely used in mobile, tooling, daily necessities and other industries.
2. Use universal mold and press to produce large quantities of products, avoiding the shape deviation when multiple molds and presses work at the same time, and better ensuring product quality. Reduce equipment requirements, thereby reducing plant space requirements.
3. Save material more than 10%.
4. Using coil and automatic feeder for production, greatly reducing labor intensity, saving labor costs.
5. Different models can be designed according to different shapes, sizes, patterns and other requirements of customers' products.
Video of Coil Processing & Feed Lines