Circle Blanking Coil Processing Line
The Circle Blanking Line is a specialized production system used to manufacture circular metal blanks or discs of uniform and precise dimensions. This production line utilizes a coil input to create perfectly circular metal shapes with minimal waste and high accuracy. Circle Blanking Coil Processing Line is suitable for lamps, ceiling lamps, eletric cooker, pot, tea class punching, stainless steel tableware, water pump, water heater , bearing retainer, fire extinguisher, filter and accumulator, motor stator, rotor, motor shell electronic, the refrigerator compressor, air conditioner compressor casing , auto clutch, car pulley, automobile wheel Hub, brake disc stamping.They are designed to accurately produce large quantities of uniform circular metal blanks with precise specifications at high speeds, enhancing productivity and reducing costs.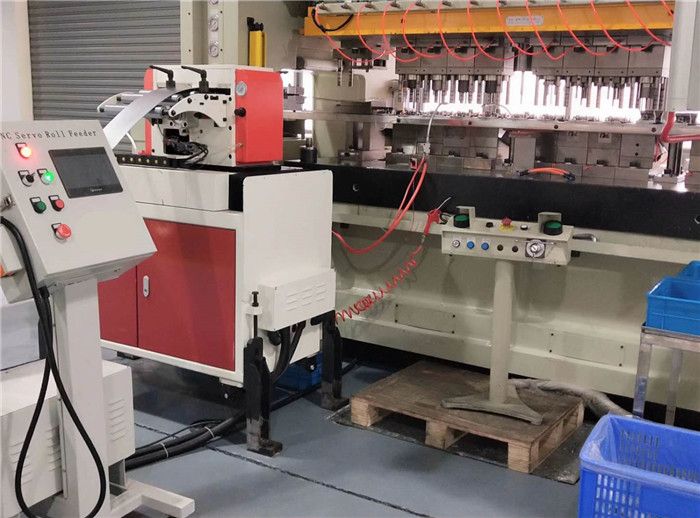 Applicable material
Material Type: Cold rolled plate, Hot rolled pickling plate, High strength cold rolled plate, Galvanized plate, High strength hot rolled plate etc.
Material Thickness: 0.3-2.0mm
Coil Width: 200-1300mm
Coil inner diameter: Φ508mm
Coil outer diameter: Φ1200mm
Circle Blanking Coil Processing Line Is Popular In Household Electrical Appliances Industry
A Circle Blanking Coil Processing Line is an advanced industrial manufacturing system used for the high-speed production of circular or round metal blanks from coils. The system combines several processes, such as coil feeding, flattening, leveling, cutting, and stacking to produce precision circular blanks.

The Circle Blanking Coil Processing Line starts with a metal coil that is fed into the system and then flattened, leveled, and straightened using various techniques such as hydraulic rollers or straightening machines. The flattened strip is then fed into a blanking die, which is responsible for cutting the circular blanks to the desired shape and size. The blanks are automatically removed from the die and sorted into stacks based on predetermined criteria.

This type of production line is widely used in industries that require high volumes of circular blanks such as the automotive, HVAC, and lighting industries. The Circle Blanking Coil Processing Line is known for its versatility and flexibility to accommodate a wide range of materials, thicknesses, and sizes.

The production process is efficient, fast, and highly accurate, reducing material waste and maximizing the production output of the machine. The system can produce circular blanks from a variety of coil materials, including carbon steel, aluminum, and stainless steel, making it an essential component of modern manufacturing facilities.
With the ability to produce circular blanks quickly and accurately, the Circle Blanking Coil Processing Line reduces material waste and maximizes the output of the production process. The system's advanced automation and technology make it essential for modern manufacturing facilities, allowing for faster and more efficient production times. In conclusion, the Circle Blanking Coil Processing Line is a highly advanced and efficient system that provides numerous advantages to the manufacturing industry.
Circle Blanking Coil Processing Line Configuration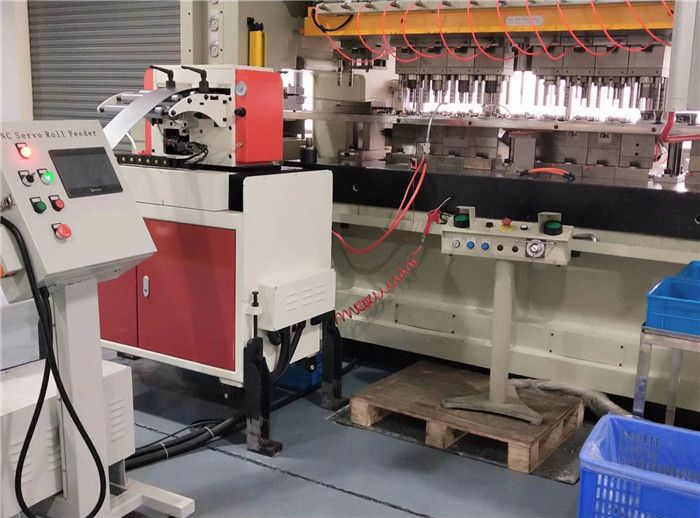 First configuration for Circle Blanking Coil Processing
Coil line configuration is as below
1. Decoiler
2. Zigzag NC servo Feeder Machine
3. Stamping Press
4. Conveyor Belt
Second configuration for Circle Blanking Coil Processing
Coil line configuration is as below:
1. Combined Decoiler Straightener 2 in 1
2. Zigzag NC servo Feeder Machine
3. Stamping Press
4. Conveyor Belt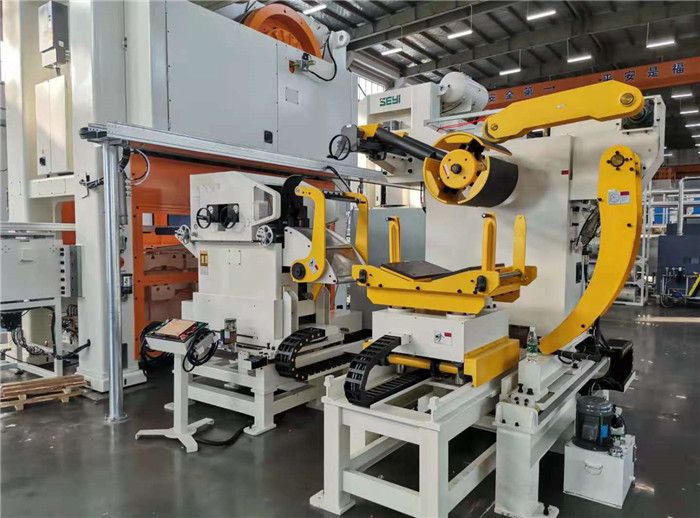 Third configuration for Circle Blanking Coil Processing
Coil line configuration is as below:
1. Compact zigzag coil feed line
2. Stamping Press
3. Conveyor Belt
Video For Circle Blanking Coil Processing