High Speed Press Line
A High-Speed Press Line is a specialized production system that utilizes advanced technology to mass-produce stamped metal parts. These production systems have been developed to achieve maximum output rates and performance while reducing cycle time. High speed press line is used which very large quantities with very small feeding pitch have to be produced using thin thickness sheet metal processing. Usually the high speed press line is used to make the garment Accessories such as metal buttons, eyelet, terminal, puller sheet parts, hooks and etc.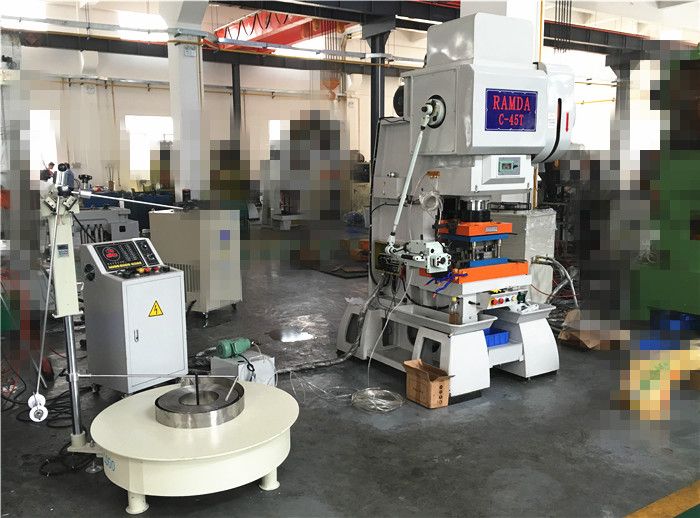 Applicable material
Raw material: Brass, Copper, Stainless Steel, Iron
Material Thickness: 0.1-1.6m
Coil width: 20-200mm
High Speed Feed Lines configuration
Pallet Decoiler FU
High Speed Roll feeder RF
High Speed Press Machine RC
Progressive(For optional)
Unwinder machine(For optional)
What Can High Speed Press Line Do?
The High-Speed Press Line is designed for high-speed, high-volume metal stamping production. As its name implies, it is distinguished by its ability to produce stamped parts at significantly faster rates with higher accuracy and consistency than a conventional press line. The line can handle various materials, including steel, aluminum, and other non-ferrous metals with various thicknesses and densities. The line can be customized to produce various stamped parts, including connectors, brackets, metal enclosures, and the garment Accessories such as metal buttons, eyelet, terminal, puller sheet parts, hooks and etc.

High-speed press lines are vital in industries requiring mass production of precision stamped metal components, such as automotive, aerospace, electronic goods, and many more. These systems help manufacturers boost productivity, lower production costs and minimize scrap, while maintaining high accuracy in mass production.


Features of High Speed Press Line
1. For long devolpment, it can save materials and provide the production effection.
2. Equipped with C frame high speed mechanical press machine. The high speed penumatic punching machine capacity is 200-900/min. The minimun output per min is 600pcs. Half time will be saved during the operation. This type is more efficient and easier operated.
3. Our high speed press machine equiped the dynamic balancing device, it can make the machine steady when it works and prolong the service life of equipment.
What's more, we add the water tank, it can protect the mould . The function of water tank is cooling the mould and reduce the wastage of the mould.
4. We helped one of Bangladesh client to build up a new metal button company who bought 8 set of high speed production lines, 65 sets of moulds and 23 sets of assembly machine. So we do have capacity to give you the best machine and best service.
Stamped Parts Produced By High Speed Press Line


Main Machines Of High Speed Press Line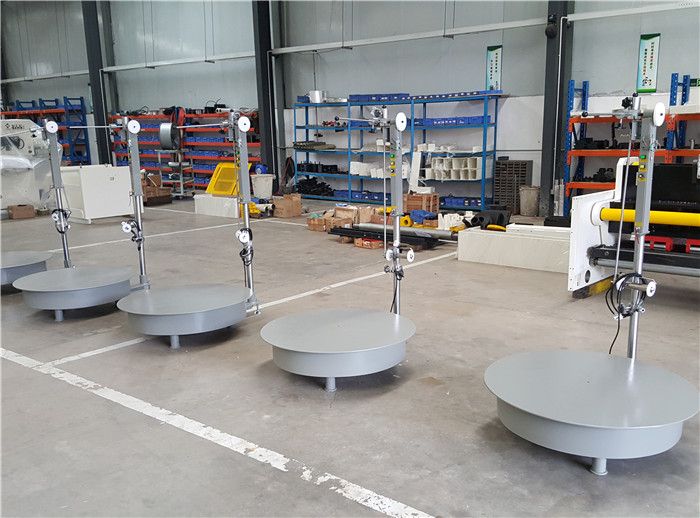 Pallet Decoiler FU
1. Pallet Decoiler is suitable for various kinds of metal sheet coil with thin thickness, such as brass, coopper, stainless steel, iron and so on.
2. Our pallet decoiler machine is made by welded steel which is capable of 4 or 5 coils at the same time and it can save coil changing time.
3. The speed is 0-24m/min, with inverter for speed control.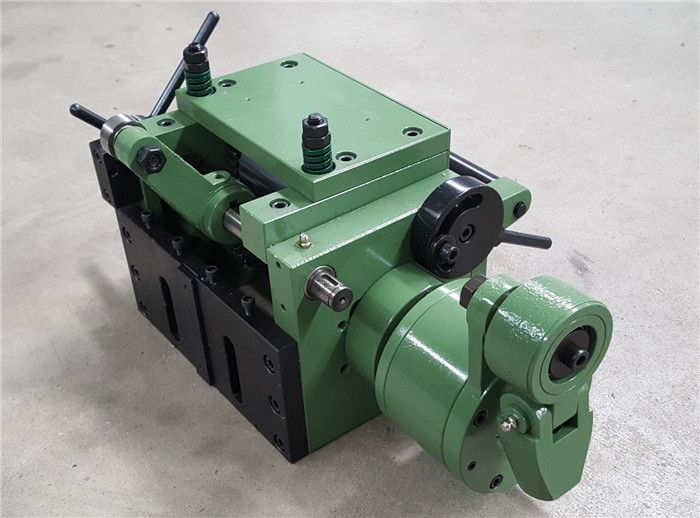 High Speed Roll feeder RF
1. High precision:+/-0.1mm
2. High speed: 600SPM
3. Suitable for material thickness :0-3.5 mm.
4.Suitable for all kinds of metal coil automatic feeding,easy to operate.
5.No power,High quality ,lowest maintenance.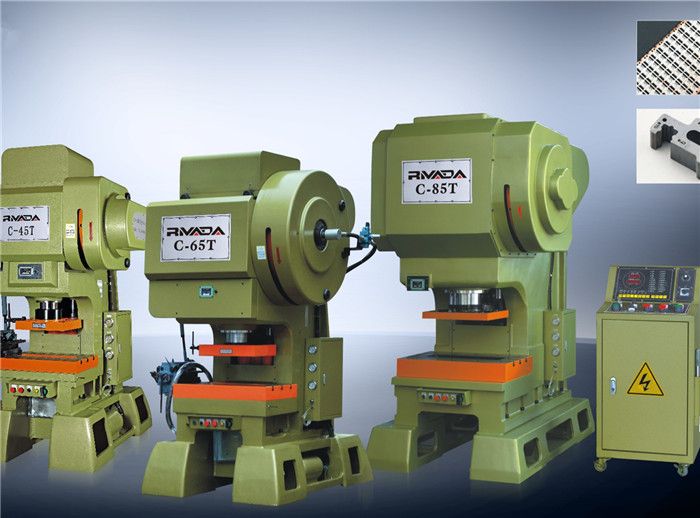 High speed press machine RC
1. Manufactured from high tensile casting iron, stress relieved for Max. rigidity and long term accuracy. It's the best continuous production.
2. Double pillars and one plunger guide structure, manufactured from copper bush instead of the traditional board for minimize friction.
3. Working with forced lubrication to minimize thermal strain life of the frame,upgrade stamping quality and extend service life of the machine.
4. Balance device to reduce vibration, make the high speed press machine more stable and precision.
5. Adjust die manually with die height indicator and hydraulic clamping unit for die lock, it's very easy to fix and adjust it.
6. HMI is controlled by micro-computer, display value and fault monitoring system, it's easy to operate it.
Video of High Speed Press Line