4 sets of High Precision Stamping Press Machines and Servo feeders Exported to UK
Stamping press machines, also known as mechanical press machines, are used to shape, cut, or punch metal into a desired shape. They are widely used in a range of industries, including the automotive, electronics, aerospace, construction, and appliance sectors. Stamping press machines work by using a mechanical press to apply force to a metal sheet or coil, which is formed into a specific shape by applying pressure through a series of dies. The accuracy and precision of the machine allow for the production of complex parts with high quality and consistency.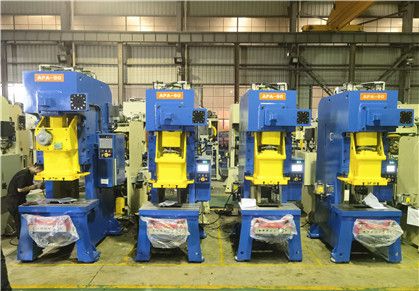 SUNRUI Machine, a leading manufacturer of stamping press machines and servo feeders, recently exported 4 sets of stamping press machines APA-60 and APA-80 and 4 sets of NC servo feeds machine RNC-200 to a customer in the United Kingdom.
The customer, a leading manufacturer of precision metal components, was looking to increase their production capacity and improve the precision of their products.

4 sets of SUNRUI Machine's Stamping Press Machines with Servo feeders Exported to the UK
SUNRUI Machine provided them with 4 sets of tamping press machines, each with a tonnage capacity of 60 tons and 80 tons, as well as 4 sets of servo feeders to control the material and ensure accurate positioning. The machines were equipped with advanced control systems, which allowed for precise and repeatable operation, ensuring the production of high-quality components with consistent results. The machines were also designed for maximum efficiency, with servo feeders that could be programmed to accommodate a variety of material thicknesses and widths, reducing changeover times and minimizing waste.

The stamping press machines and servo feeders were installed and commissioned by a team of experienced technicians from Our agent in UK, who were able to provide thorough training and support to the customer's operators. The customer was impressed with the efficiency, accuracy, and reliability of the machines, which allowed them to produce more parts in less time and with higher quality.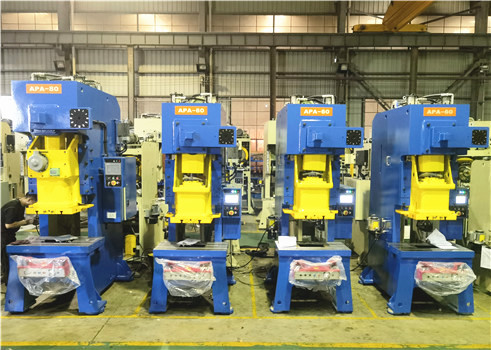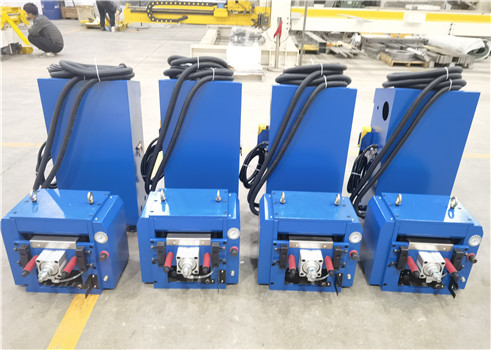 As a result of the investment in SUNRUI Machine's stamping press machines and servo feeders, the customer's production capacity increased by over 30%, and their product quality improved significantly. The customer was able to secure new contracts in the aerospace and medical industries, and their reputation for quality and reliability grew steadily. They were so satisfied with the machines that they placed an order for four more presses and servo feeders, with plans to expand their business further.

SUNRUI Machine's stamping press machines and servo feeders are known for their durability, reliability, and versatility, and are widely used in a range of industries, including automotive, aerospace, electronics, and construction. Contact SUNRUI Machine today to learn more about our stamping press machines and how they can help enhance your production capacity, improve quality, and reduce costs.