Servo Straightener Feeder with Double Head Decoiler Machine---COIL FEEDING LINES
A manufacturer in the automotive industry was experiencing issues with their stamping process, specifically with handling high strength materials with a yield strength of up to 630Mpa. They needed a solution that could efficiently handle the material while providing precision and accuracy in the stamping process.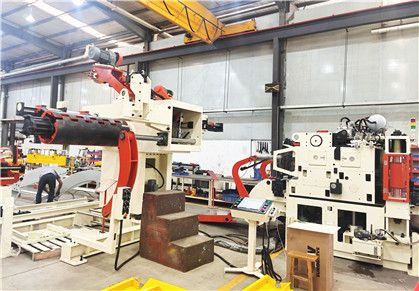 After consulting with a machinery supplier, they decided to invest in a Straightener Feeder with Double Head Decoiler Machine.
This compact coil feed line was able to handle material up to 1200mm in width and a thickness range of 0.6-6.0mm, with a maximum loading capacity of 8 tons per side.
Coil Servo Straightener Feeder with Double Head Decoiler Machine --- SUNRUI COIL FEEDING LINES
The Double Head Decoiler Machine was crucial in reducing downtime by allowing for a quicker coil changeover. The hydraulic butterfly brake provided a smooth acceleration and deceleration, protecting the motor from overheating. The Decoiler functioned by mounting the coil onto the spindle of the machine and through the control of a loop guide, the spindle intermittently rotated to initiate the release of coil strips.

The hydraulic swing device enabled manual adjustment of the feeding position, along with the assistance of the trolley rollers to clamp and effortlessly guide the coil strips into the Straightener machine. During the Straightening process, the coil strip was flattened and fed into the stamping press machine at the set speed. The straightening roller mechanism and the feeding unit are located on the same precision platform to ensure parallel accuracy, minimizing errors during the stamping process. The compact feedline has a three-in-one design, which combines the decoiling, leveling, and feeding functions, making it efficient and space-saving.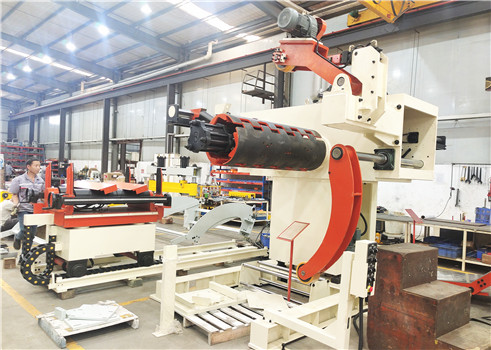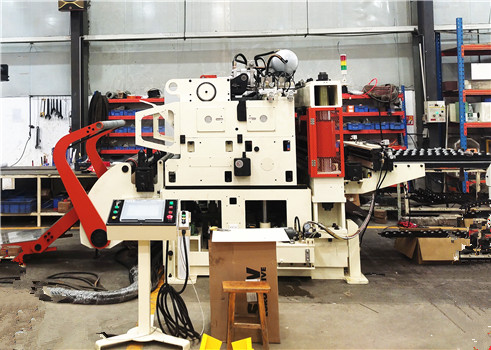 The Straightener Feeder Machine had several features including an assisted loading platform, frequency converters and geared motors, and a material clamping device that allowed for a smooth, safe, and efficient operation for the user. It was also designed to address any misalignment issues while limiting downtime, incorporating precise parallelism, and a compact space requirement.


The Straightener Feeder with Double Head Decoiler Machine provided the solution needed to improve the productivity of the manufacturing process, reduce downtime, and increase accuracy and precision in the stamping process. This investment in advanced technology has allowed the manufacturer to keep up with the increasing demands of the industry while maintaining their competitive edge.