Building a Coil Feed Line with Double Decoiler, Straightener Feeder Machine to Upgrade Your Coil Processing Lines
One of our customer, a leading manufacturer of precision metal stampings and assemblies, needed to upgrade its coil handling equipment to improve its production efficiency, reduce downtime caused by coil changing, and enhance the precision and quality of its finished products.
How To Build A Coil Feed Line?
To address these challenges, SUNRUI Machine collaborated with Stamping Press manufacturer to design and build a comprehensive coil feed line that incorporated a double decoiler with straightener feeder machine and hydraulic shear machine.

The double decoiler was a heavy-duty machine equipped with two mandrels that could handle 0.4-4.5mm thickness with 1200mm width coil strip and 10-ton coils for each side. It was designed with an automatic quick change system that allowed for efficient and quick coil changes, saving valuable time and reducing downtime.

Additionally, the servo feeder machine with a servo motor drive was capable of achieving high precision feeding accuracy of +/- 0.15mm and offered exceptional performance, thanks to the precise control of the servo motor.

To cut the coil heads and tails accurately, SUNRUI Machine incorporated a hydraulic shear machine into the line that was specially designed to provide precise and accurate cutting of the metal coil.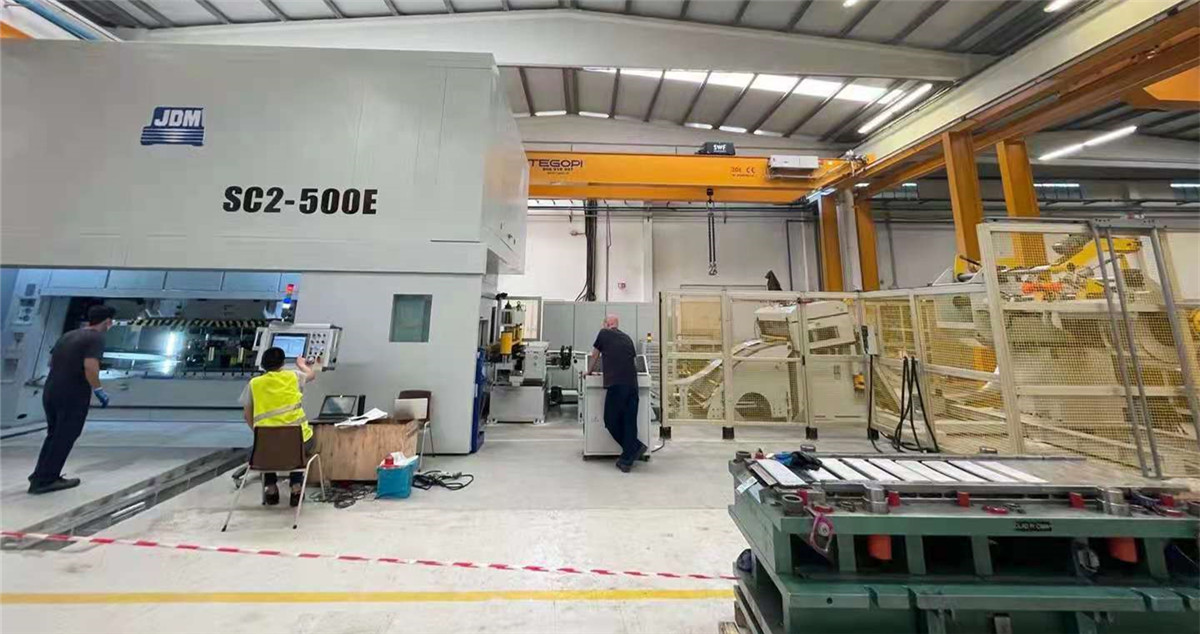 After installing the new coil feed line, Customer experienced a significant increase in its production efficiency, thanks to the automated and efficient coil handling, feeding, and cutting. The automatic quick change system saved considerable time and reduced production downtime. Additionally, the high precision and accuracy of the servo-driven feeder machine provided excellent feeding performance, yielding more accurate and consistent finished products.

In conclusion, SUNRUI Machine's comprehensive coil feed line solution offered customer an efficient, cost-effective, and reliable way to improve its coil handling process, increase production efficiency, and enhance the quality of its finished products.