Combo Decoiler Straightener For metal stamping line
SUNRUI Machine has always been committed to providing our clients with the perfect coil processing equipment, this decoiler straightener machine has been one of our best-selling products, both domestically and internationally. Its unique combination of decoiling and straightening capabilities has been well-received in the global market and has helped companies improve their production efficiency, accuracy, and cost-effectiveness. The machine is built with high-quality materials and cutting-edge technology, providing versatility and precision in handling a wide range of metal coils. Our team of experts works tirelessly to design and manufacture the finest coil processing equipment and provide outstanding technical support and customer service to meet the unique needs of our clients. We are proud of the positive feedback we have received from our international customers and will continue to strive to provide unparalleled quality and innovation to the metalworking industry.
Reliable And Powerful Decoiler Straightener Manufacturer in China
The Decoiler Straightener 2 in 1 Machine with Pressure Arm is a game-changer in the metal forming industry. This machine's unique combination of decoiling and straightening capabilities makes it an absolute must-have for any manufacturer or fabricator dealing with large metal coils.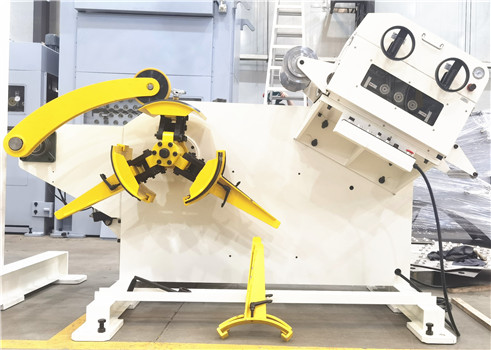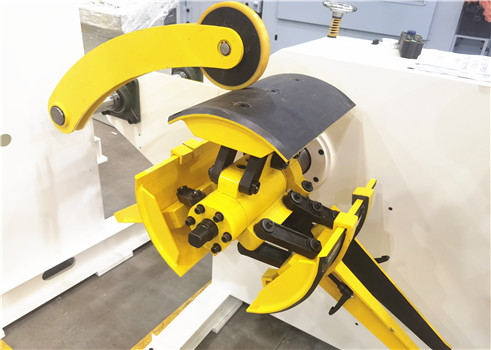 Here are some of the advantages and benefits of the Decoiler Straightener 2 in 1 Machine:

1. Space-Saving: This machine occupies less space compared to purchasing a separate decoiler and straightener, making it the ideal solution for manufacturers with limited space.

2. Increased Efficiency: The Decoiler Straightener 2 in 1 Machine offers decoiling and straightening functionality in one machine, saving time and increasing production efficiency.

3. High Precision: The Hydraulic Drive System ensures a constant feed rate, providing an accurate and continuous straightening process, resulting in high-precision finished products.

4. Versatility: The machine can handle a wide range of coil widths and thicknesses, making it suitable for different metalworking requirements.

5. Cost-Effective: By combining two processes into one machine, manufacturers can reduce their capital expenditure on equipment purchase and save on operating costs.

SUNRUI Machine strongly recommend that metal forming companies invest in the Decoiler Straightener 2 in 1 Machine with Pressure Arm to enhance their production capabilities. This machine's advantages and benefits will undoubtedly increase efficiency, reduce costs, and improve productivity. Make the smart move today and join the ranks of satisfied customers benefiting from this revolutionary machine!
Decoiler Straightener For metal stamping line