How to choose a turnkey sheet metal stamping solution for your TV wall brackets LCD stand?
This is high precision sheet metal stamping line which had been delivered to our European customer, it's used for TV wall bracket LCD stand stamping.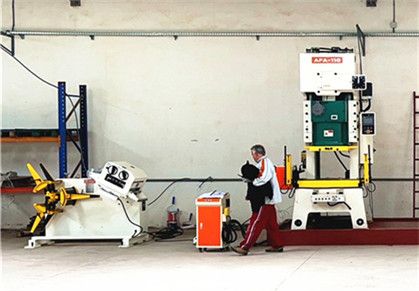 Applicable Material
Raw Material Type: Hot-Rolled Metal steel, Cold-Rolled Metal steel, Galvanized Metal steel ,Stainless Steel etc.
Coil Width: 50-400 mm
Material Thickness: 0.4-3.2 mm
Coil Weight: 2000kgs
Inner Diameter: 475-520mm
Outer Diameter: 1200mm
Manual expansion
Working Speed: 16m/min
With a good TV bracket stand, you can have a better viewing experience.
Nowadays, every household basically has a TV set. As one of the indispensable household appliances in modern society, most people have their own set of standards and skills when choosing TV. But when you buy a TV home, it's not easy to choose a suitable TV wall brackets retractable LCD stand for your TV from now on.
With a good TV bracket stand, you can have a better viewing experience. TV bracket stand is a kind of TV peripheral equipment specially developed for flat panel TV and LCD TV to be hung on the wall. It is suitable for family living room, bedroom, office, conference hall, exhibition hall, hotel, airport, train station, hospital, bus station, shopping square and other places. With the fierce competition of TV bracket stand business, TV stand business has derived from the ordinary fixed wall function of tilt Angle adjustment, multi-sided rotation, horizontal fine-tuning and other functions. It is favored by more and more TV users.
Sunrui Machinery is committed to providing high-quality sheet metal stamping solutions for catering, building materials, education, communication, medical treatment and so on all over the world. With exquisite technology, stable quality, good reputation, after years of development, has become a set of product research and development, customized processing, marketing as one of the modern enterprise.


Here with some pictures of TV wall brackets for your reference.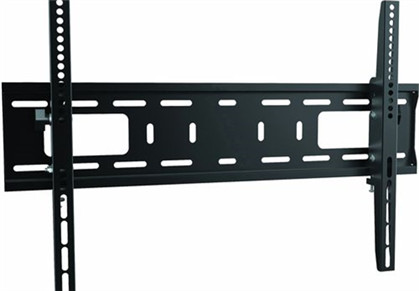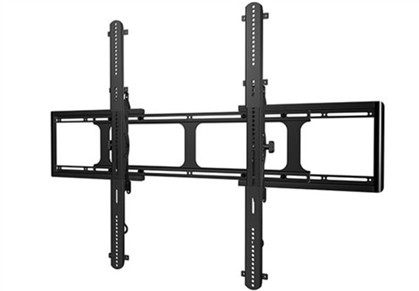 A suitable TV bracket stamping line for your efficient production
Decoiler Straightener 2 in 1 Machine
This high precision is a popular type of uncoiling and leveling and servo feeding production line specially designed for the automatic feeding of middle plates stamping.
The model GL-400 used for this line which can uncoiling and leveling sheet metal coil width up to 400mm, thickness from 0.4-3.2mm and loading weight up to 2tons.
Decoiler straighhtener 2 in 1 machine combined decoiling and leveling into one unit. The combined structure not only gurantees synchronization betwwen the decoiler part and straightener part to make sure the leveling precison, but also can save space.
With pneumatic pressure and worm gear adjustment on
striaghtener part, it can achieve high precision leveling performanc for lots of different sheet metal strips stamping.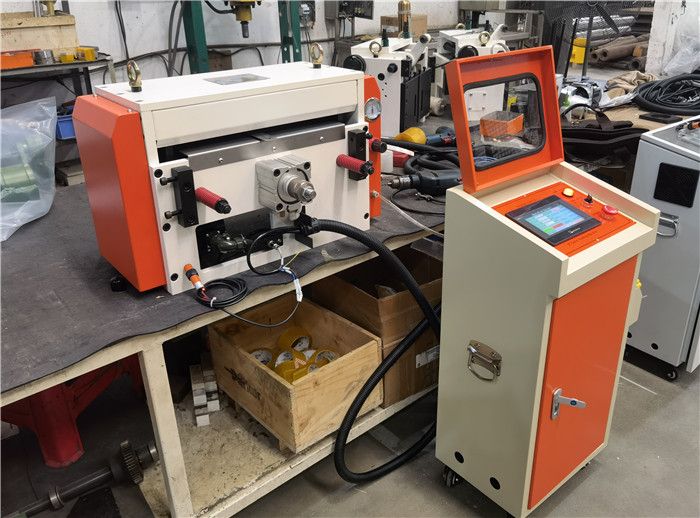 NC Servo Feeder
The model RNC-400 used for this line which can feeding sheet metal coil width up to 400mm, thickness from 0.4-3.2mm. with Max. feeding speed 20m/min.
NC servo roll feeder is our normal and popular coil feeder.
​The surface of the feeding roller is treated with double stick plow low-sandblasting and electroplating hard chrome, which effectively increases the friction between the material and the roller, and ensures that there will be no slippage during the servo feeding process, so as to achieve high accuracy of feeding.
Japanese servo system, pneumatic components, bearings and electrical components and a large-size touch screen control system which has a large-capacity user product parameter information memory function are adopted, and a complete equipment failure alarm system, which makes the machine have a longer service life and work efficiency highly and the safety factor is more reliable.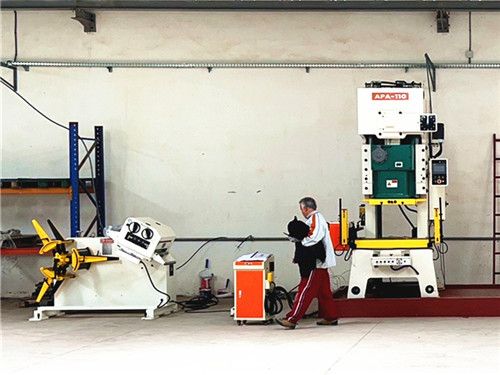 Mechanical stamping press machine
The model APA-110 is used for this line, the tonnage capacity of mechanical press machine is design according to the dimension and raw materials of customer's product.
The mechanical stamping press machine has high processing precision, stable processing quality, and can carry out multi-coordinate linkage and can process parts with complex shapes and can be cut into shapes, etc..
When the processing parts are modified, generally only the data control program needs to be modified, which can save production preparation time, has high rigidity, can choose favorable processing volume, and has high output.
The high degree of automation of the stamping press can reduce the work intensity.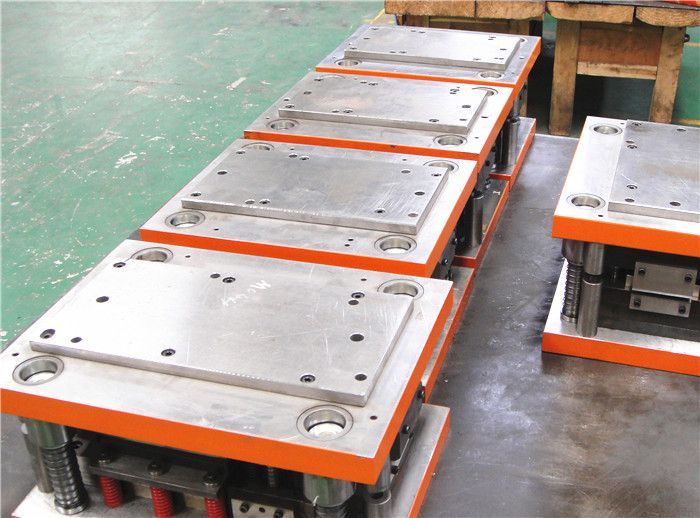 Progressive die
Progressive die, we also called multi-station progressive die, continuous die, which is in a of dies, according to the workpiece to be processed is a number of equidistant stations, set on each station ne or several basic stamping processes to complete the processing of a certain part of the stamped workpiece. The material to be processed is processed into strips of a certain width in advance, and a certain feeding method is used to feed one step at a time. After stamping one by one, a complete stamping workpiece is obtained. In a set of progressive die, processes such as blanking, bending, deep drawing, and forming can be completed continuously.
Generally speaking, no matter how complicated the shape of the stamping part is and how many stamping processes are, it can be stamped with a set of progressive dies.
SUNRUI Machinary provide the turnkey sheet metal stamping line for your application, please contact us if you have any requirments!