Straightener Machine TL (0.4-2.2mm)
Metal sheet straightener machines is used to straighten an uneven metal sheet, and the extrusion effect of a certain thickness of the strip or plate is achieved through the upper and lower rollers, so as to achieve a smooth effect. It is also called a leveler. The general leveler is mainly three or four. And before and after the transfer roller. The upper part has a handle for fine adjustment of the leveling thickness accuracy.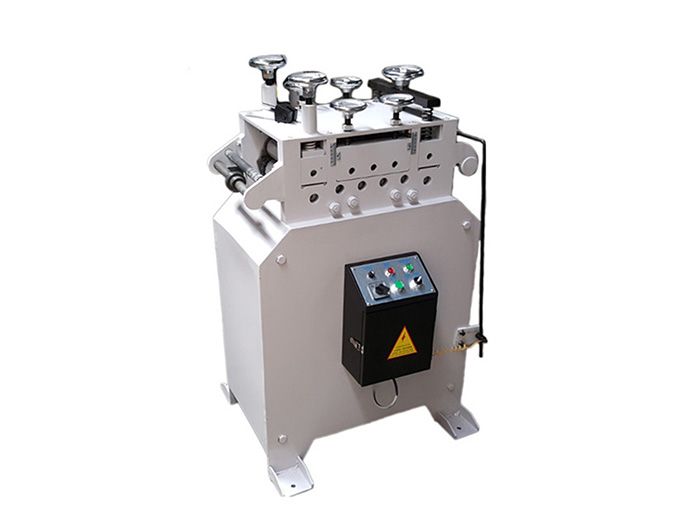 Applicable Material
Suitable for vary kind of coil material, such as Galvanized steel, Stainless steel, CR Steel, HR Steel, Galvanized steel, Stainless steel, Aluminum, Cooper etc.
Applicable Coil Width: 20mm-1300mm
Applicable Coil Thickness: 0.4-2.2mm
Speed: 15m/min
Applications: Pressing Line/Metal Stamping Line
Metal sheet straightener machine offers a rough and precision straightener that can process material width up to 1300mm, and can adjusted to handle stock thickness between 0.4-2.2mm, this is the optimum model for processing all kinds of precision components which require outstanding straightening performance.
Metal sheet straightener machine is suitable for all kinds of metal sheet stamping, such as the hardware parts, home appliances, furniture hardware, motorcycle accessories, mobile phone accessories, computer accessories and so on.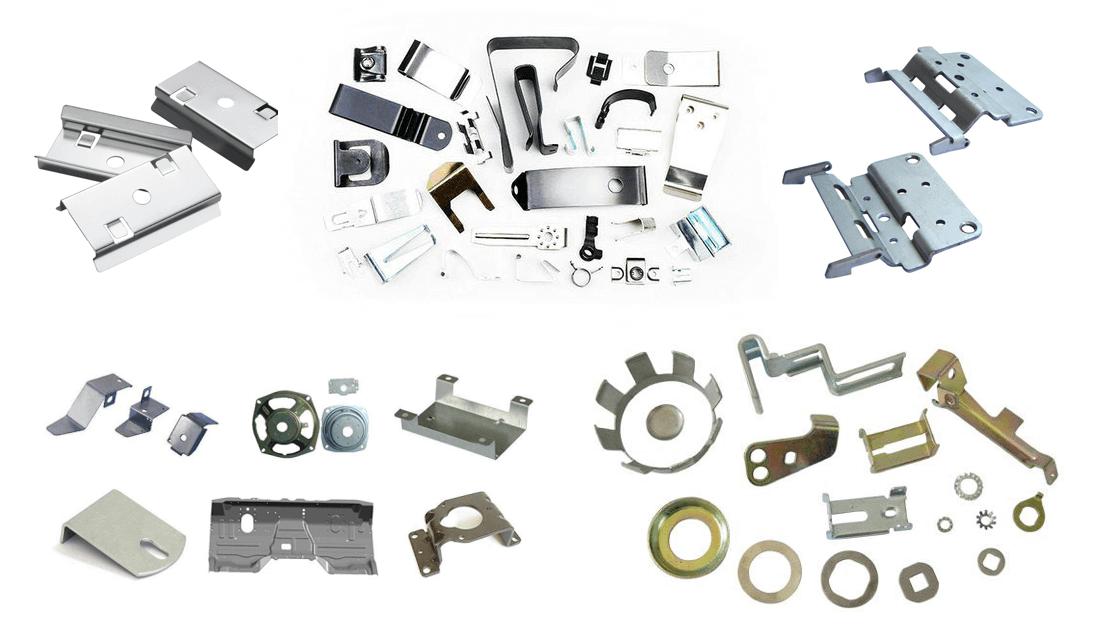 The configuration of metal sheet stamping line.
Step-1: Uncoiler machine, Loading coil and uncoilling coils
Step-2: Metal straightener machine, leveling the strips and lead it to feeder machine.
Step-3: Nc Servo Feeder machine, Feed coil to press machine.
Step-4: Power press machine with the moulds, pressing to the end product.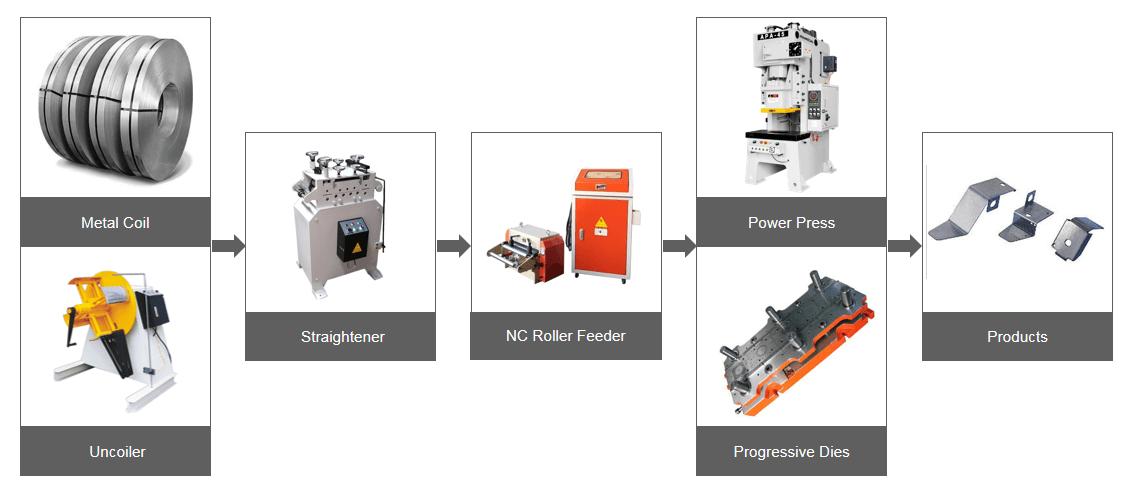 ● This type is suitable for material thickness: 0.4-2.2mm.
● Suitable for all kinds of metal coil automatic straightening, easy to operate.
● Suitable for metal parts, electron, electrical appliance, toy and auto parts continuous pressing production, straightening.
● The cheapest price machine, High quality, lowest maintenance.
● The rectifying roller is made of solid bearing steel, which is grinding and plated with hard chromium after high frequency heat treatment.
● The machine can be used independently, and it can be used together with MT and DBMT automatic feeder, with better effect.
● The machine adopts large cylinder pressure material, and adopts synchronous worm wheel and worm for correction and adjustment. The handle is rotated once, and the upper wheel can be adjusted with only a drop of 1mm.
● High rigidity mechanical structure, high horsepower output. High speed and stable feeding can be made to improve the production efficiency and prolong the service life of the equipment.
Model
TL-200
TL-300
TL-400
TL-500
TL-600
TL-700
TL-800
Coil Width
200mm
300mm
400mm
500mm
600mm
700mm
800mm
Coil Thickness
0.4-2.2mm
Straightening Rolls
Ø50mm * 7pcs
Ø60mm * 7pcs
Pinch & Feed Rolls
Ø60mm * 2pcs/Ø80mm * 2pcs
Ø70mm * 2pcs/Ø98mm * 2pcs
Power
1 HP
2 HP
3 HP
5 HP
Speed
16m/min
Model
HS-300A
HS-400A
HS-500A
HS-600A
HS-300B
HS-400B
HS-500B
HS-600B
Coil Width
300mm
400mm
500mm
600mm
300mm
400mm
500mm
600mm
Thickness
0.5-4.5mm
1.0-6.0mm
Straightener Roll
Ø70mm * 9pcs
Ø90mm * 9pcs
Pinch Roll
Ø95mm * 2pcs
Ø120mm * 2pcs
Pressure
Cylinder Roller Pressing Way
Adjustment
Eccentric turbine worm roller adjusting
Power
5 HP
7.5 HP
5 HP
7.5 HP
Speed
15m/min