High Precision Straightener Machine SNL (0.1-0.6mm)
High precision straightener machines is used to level an uneven metal sheet, and the extrusion effect of a thin thickness of the strip or plate is achieved through the upper and lower rollers, so as to achieve a smooth effect. It is also called a leveler. The general leveler is mainly up 9 and down 10 pieces. And before and after the transfer roller. The upper part has a handle for fine adjustment of the leveling thickness accuracy. A Precision straightener machine has excellent straightener performance for electrical components stamping.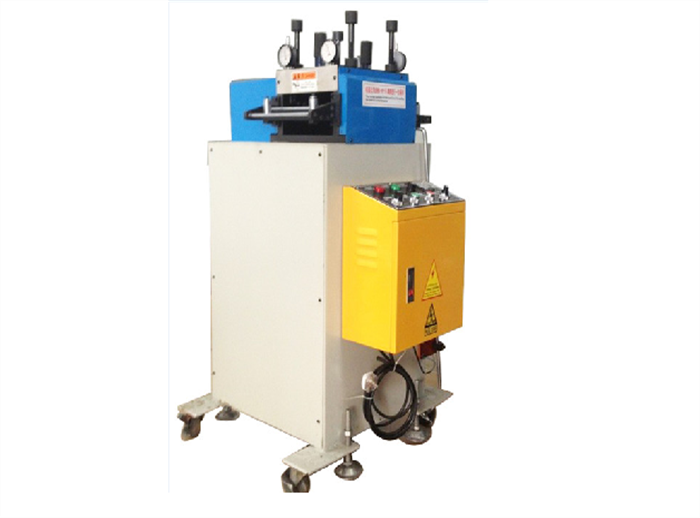 Applicable Material
Suitable for vary kind of coil material, such as Galvanized steel, Stainless steel, CR Steel, HR Steel, Galvanized steel, Stainless steel, Aluminum, Cooper etc.

Applications: Pressing Line/Metal Stamping Line
Applicable Coil Width: 20mm-300mm
Applicable Coil Thickness: 0.1-0.6mm
Speed: 15m/min
Applications: Pressing Line/Metal Stamping Line
Brief Profile of High Precision Straightener Machine
A precision straightener machine is a type of industrial machine used for straightening and leveling metal sheets, coils, and strips with high precision and accuracy. The machine is specifically designed for use in stamping and forming operations that require high accuracy and consistency in the final product.

The SNL high precision sheet metal straightener machine, for example, is commonly used in manufacturing mobile phone accessories, PC accessories, and other digital parts that require precise and intricate stamping operations. The machine is designed to straighten and level metal sheets, reducing deformation and improving the quality of the final product.

The precision straightener machine uses a combination of rollers and guide plates to straighten and level the metal sheets. The rollers apply pressure to the sheet, while the guide plates guide the sheet through the machine, ensuring that it remains aligned and straight.
Application of High Precision Straightener Machine
SNL high precision leveling machine can be found in mobile phone accessories stamping, PC accessories stamping and many other digital parts stamping.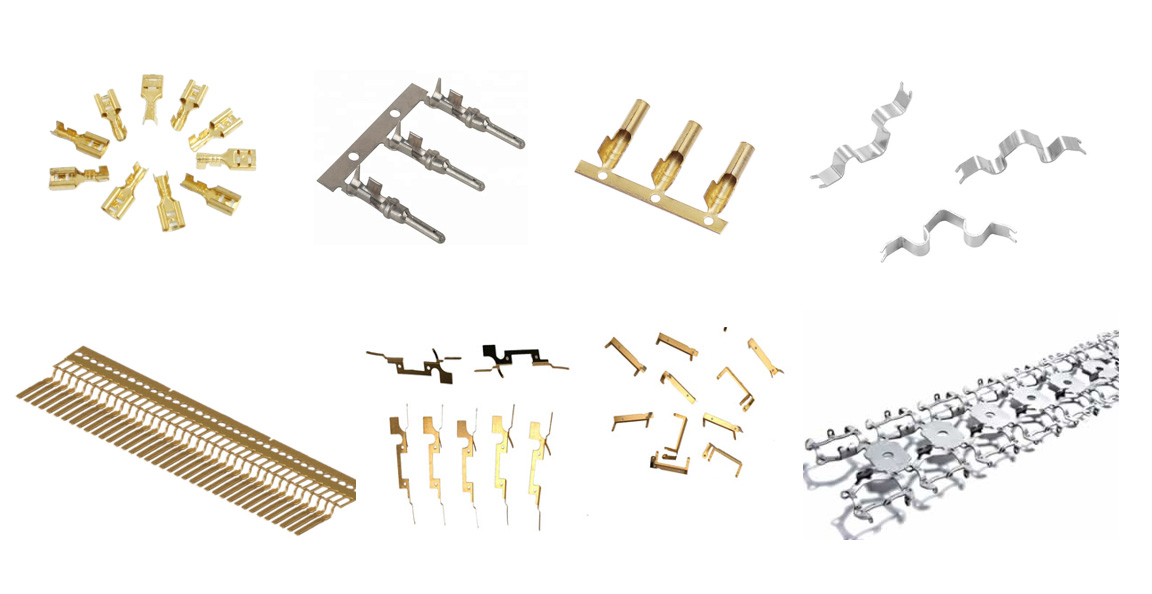 The configuration of metal sheet stamping line.
Step-1: Uncoiler machine, Loading coil and uncoilling coils
Step-2: High precision straightener machine, leveling the strips and lead it to feeder machine.
Step-3: Nc Servo Feeder machine, Feed coil to press machine.
Step-4: Power press machine with the moulds,pressing to the end product.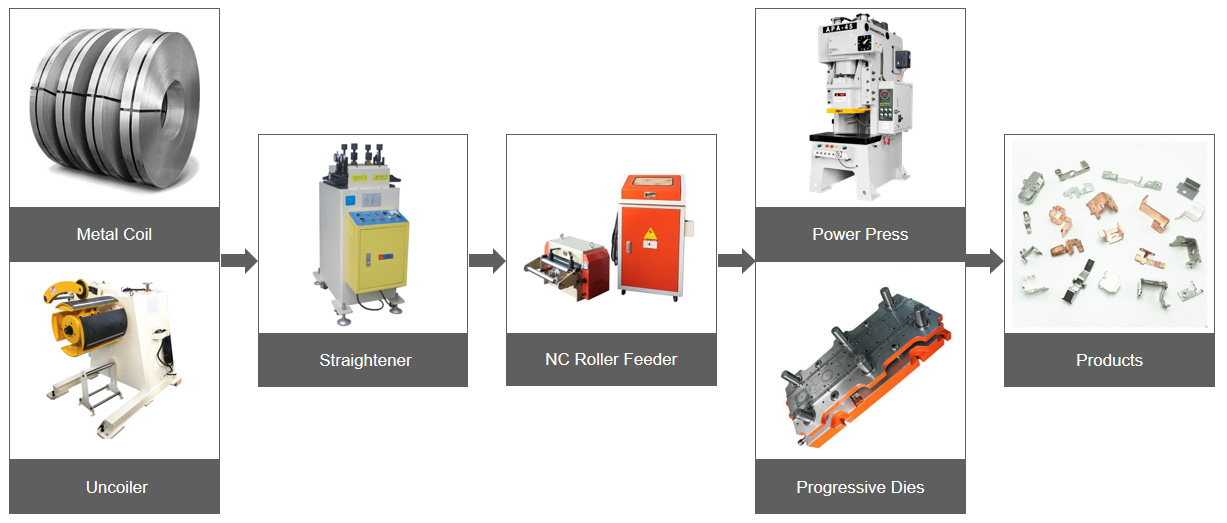 Feature of High Precision Straightener Machine
● This type is suitable for material thickness :0.1-0.6mm.
● Suitable for all kinds of metal coil automatic straightening ,easy to operate.
● Suitable for metal parts, electron, electrical appliance, toy and auto parts continuous pressing production, straightening .
● The rectifying roller is made of solid bearing steel, which is grinding and plated with hard chromium after high frequency heat treatment.
● It adopts some universal joints as independent transmission, instead of gear transmission, so can get better straightening performance.
● It has an electronic sensor for automatic loop control.
● An inverter is equipped in order to adjust variable decoiling speed easily.
● It has two operation modes, as manual mode and automatic mode. It can feed the metal sheet forward or reverse under manual model, in order to check trial straightening performance. After testing well, user can turn to automatic mode to work with feeder or another machine synchronously.
● High rigidity mechanical structure, high horsepower output.High speed and stable feeding can be made to improve the production efficiency and prolong the service life of the equipment.
● The machine can be used independently, and it can be used together with MT and DBMT automatic feeder, with better effect.
Specification of High Precision Straightener Machine
Model
SNL-100
SNL-150
SNL-200
SNL-300
Width max(mm)
100mm
150mm
200mm
300mm
Thickness(mm)
0.1-0.6mm
Straightener roller
Φ20mm*19pcs 9/10(up/down)
Speed
0-16m/min
Motor
0.5HP
0.5HP
1HP
1HP
Power
AC:220V AC415V
Weight
150KG
180KG
200KG
180KG