Why Combined Decoiler Straightener Machine Is Popular in International Market
In the automated stamping production process, in order to ensure the quality of stamped products, high-precision punching, feeding equipment and molds are required, as well as high-quality stamping materials.

Therefore, before stamping, the material must be leveled to eliminate its internal stress and improve its flatness. The 2 in 1 decoiler and the leveling machine are combined with the material uncoiler and the leveling machine.

The whole machine adopts the steel frame structure integrated molding, and has the advantages of high leveling precision, compact structure, small floor space, convenient operation and reasonable price, and has become the first choice equipment for stamping automation production line.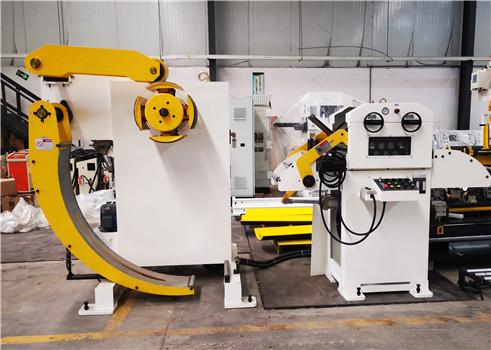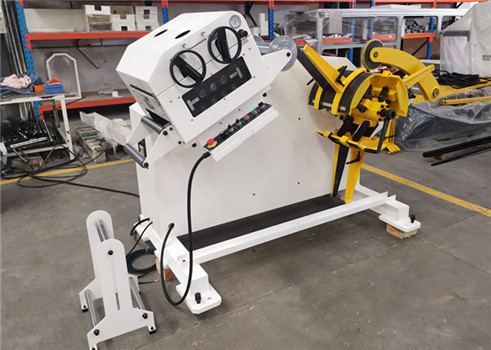 How the leveling machine works?
The 2 in 1 unwinding and flattening machine is composed of two parts of the flattening machine transmission part and the base. The transmission mechanism of the leveling machine is composed of a motor, a transmission reducer, a shaft end sprocket of the reducer, a sprocket drive shaft and a gear of the transmission leveling frame, and a leveling roller and a feeding roller.

The leveling operation is completed by the feeding roller and the leveling roller. Before the leveling adjustment, the feeding roller needs to be adjusted to ensure that the material does not slip when it passes.

In the use of 2 in 1 uncoiling and leveling machine, the leveling adjustment handle should be adjusted according to the thickness and toughness (internal stress) of the material itself to ensure that the raw material meets the leveling requirements.

When adjusting, you need to observe the leveling effect. If the effect is not good, you should increase the degree of flattening of the flattening roller, but pay special attention to the gentleness of the pressing speed, and the amount of pressing should not be too large, otherwise it will cause ripples on both sides of the material. At the same time, the trace of the roller is left, so the adjustment needs to be carefully adjusted repeatedly.
If you're interested in our 2 in 1 decoiler straightener machine, please feel free to contact with SUNRUI machine, we will provide you the suitable types according to your requrements.