Benefits of the C-Frame Press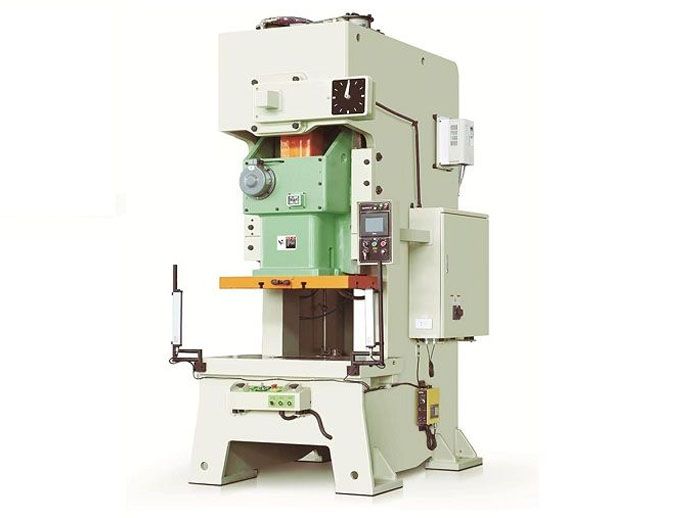 C-frame presses are a common type of hydraulic press. These presses get their name from the fact that the press itself is shaped like the letter "C," but the press may be called by other names, such as "gap frame press." C-frame presses are designed to take up less floor space than other metalworking machines, while still offering excellent utility and minimal stroke deflection. while still providing excellent utility and minimal stroke deflection. Like other hydraulic presses, the C-Frame press is extremely versatile and can be used for many applications in many different industries.
C-Frame Press Design
While there may be some variation in the design of C-frame presses, the overall design includes a steel frame, hydraulic cylinders, and upper and lower platens. These are also referred to as sliding tables and support tables.
With the three open sides of the C-frame, the press can easily handle a variety of applications including a wide range of material shapes and sizes. c-frame presses are typically used for applications requiring smaller bed sizes and lower tonnage - although there are some exceptions.
In general, C-frame presses can also be equipped with a variety of different tools for bending, punching, cutting or straightening applications.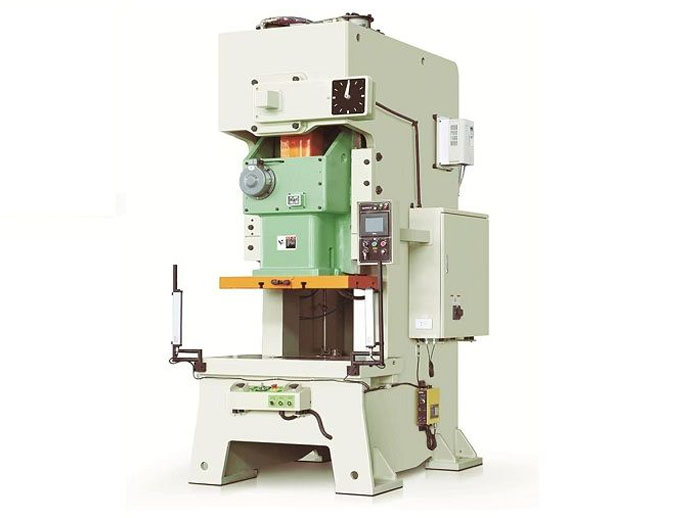 Single Crank C Frame Press Machine
Benefits of the C-Frame Press
In addition to the open space and manual or automatic operation options inherent in their design, C-Frame presses offer manufacturers a variety of other benefits, including
Minimal footprint: C-frame presses typically occupy a smaller footprint than most other hydraulic presses, such as 4-column presses, because they have a narrow, sturdy C-shaped frame.
Ease of use and efficiency: Press designs offer minimal stroke deflection, work accessibility, increased open area and work method advantages.
Access points: C-frame presses make it easier to perform die maintenance and adjustments, as well as remove scrap metal and finished parts, with three access points into the operating area.
Cost-effectiveness: The cost of this press is typically lower compared to other hydraulic press types.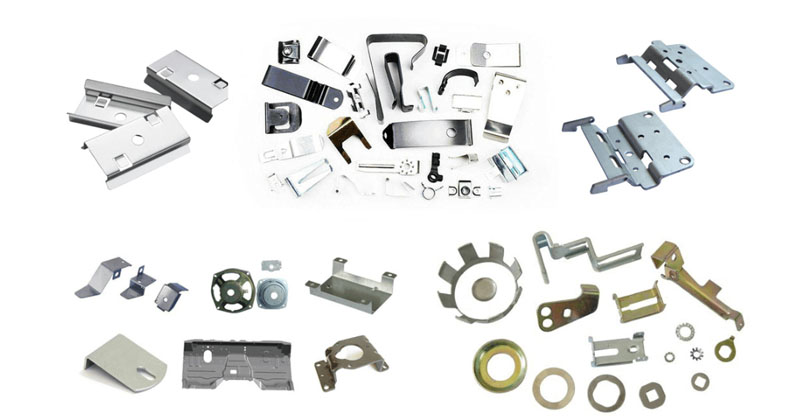 Applications of C-frame Presses
What are the other selection criteria for a press?
One of the criteria that comes into play when choosing an industrial press is the structure of the machine. The presses can be classified according to their frame design: H Frame or C-frame.
Double crank H Frame press machine drives the flywheel by motor, drives the crankshaft connecting rod mechanism by clutch and transmission gear to move the slider up and down, and drives the tensile mold to shape the steel plate.And the power press has two sliders, divided into sliding block inside and outside the slider, within the slider drive mould punch or die, outside the pressure of the slider to drive mould to coil, pressure rim first action during tensile steel edge, inner sliding block action stretch again.
Conversely, presses with a C-frame design can utilize smaller tonnages but have the advantage of taking up less space. C-frame presses can handle workpieces more easily because the space in front of the press and on the sides is free. However, they usually require the operator to load and unload parts.
You may be interested in toggle presses if the operations to be carried out only require the full force of the press at the end of the operation, for example to punch or rivet a workpiece. These presses are easily adjustable and they allow tools to be changed quickly while limiting the effort exerted by the operator.
You will also need to know whether you need a double-action press for deep drawing or whether a single-action press is sufficient for your use. As far as forming is concerned, you will also have to decide whether you need a hot press, which will then be equipped with heating plates, or whether you can use a cold press.